Poems, prayers, and prose are used on a non-exclusive basis: You retain all rights. Please see end of section for terms.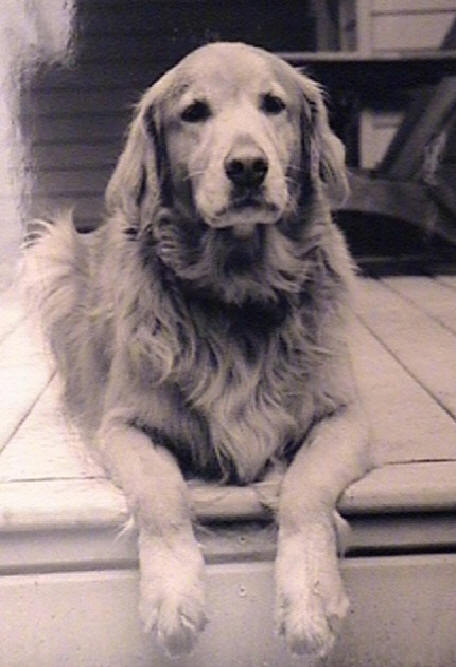 We're grateful for every submission received.
The projects for which I'm seeking submissions are listed below. You are welcome to email no more than three submissions: each as a separate Word document, all inside one email message, and your full contact info on each document. If your submissions are exactly what I'm seeking, you will be invited to submit more.
***
∑ Use THE NAME OF THE BOOK as your subject line followed by your last name. If your piece would fall into one of the chapters listed above, please mention so.
∑ You will only receive a response (along with a permission form) if your submission is given final acceptance for the book.
∑ Email submissions to june@junecotner.com
For those submitting via USPS, you will receive a response if you enclose a self-addressed stamped envelope (SASE) along with sufficient return postage. Please mail submissions to June Cotner, PO Box 2765, Poulsbo, WA 98370.
***
EVERYDAY INSPIRATIONô Series Iím creating a gift book series that will function as an extended greeting card. One mini-book, Because I Love You, Mom, will celebrate mothers; one will celebrate grandmothers; another will celebrate the bond between sisters; and the last one will celebrate the bond between friends. Your submissions should be short (ideally 12 lines or less) because the book will have a small trim size. The submissions need to be both universal enough to appeal to someone other than your own relative or friend and specific enough that the recipient feels the piece was written for her or him. Your words should help nurture a strong bond between the buyer and the recipient of the book. Please mark the lower left-hand corner of your envelope, "Mothers," "Grandmothers," "Sisters," or "Friends." Submission date is open.
FAMILY TRADITIONS: The 100 Best Ideas for Creating a Legacy of Love Does your family have a certain tradition that you feel is unique? Something that other families might appreciate knowing about? Was there a fun or meaningful activity in your childhood that brings back warm feelings? Here are some categories of traditions to consider: weddings, anniversaries, new babies, christenings, birthdays, graduations, family reunions, housewarmings, memorial services, family vacations, and retirement, as well as all of the holidays. You can also submit any idea not related to the above categories, such as a mother/daughter or father/son activity. The book will likely have the same trim size as Family Celebrations. I am looking for prose submissions (not poetry), limited to approximately 180-word selections and ideally no longer than 360 words, which represents two pages in the book. If you can limit your description to 180 words (one page), so much the better! Submission date is open.
PARENT BLESSINGS (previously titled PARENT PRAYERS) is geared specifically for parents and will have the same spiritual tone as BABY BLESSINGS. The intention of the book is to provide insight, joy, and support for parents throughout their parenting journey. Parents will read PARENT BLESSINGS when they feel like celebrating the simple joys of parenting and will also turn to the book for comfort and insight when they feel discouraged in their role as a parent. The primary market will be a gift book for new moms and dads. The secondary market will be parents buying it for themselves for encouragement and inspiration. The chapters include: 1) Pregnancy; 2) Babies; 3) Toddlers; 4) Children; 5) Teens; 6) Leaving Home; 7) Adulthood; 8) Reflections; and 9) Inspiration. Please avoid standard "Please help me be a better parent" submissions. I particularly need submissions for chapters printed in bold. As always, I appreciate freshness and originality. The selections will reflect upon the spirituality of parenting and day-to-day family life. Parents whose children have passed beyond the first few chapters will enjoy the book for the emotional recollection of the precious early years in a childís life and appreciate the later chapters that pertain to them. Submission date is open.
WISDOM OF WOMEN: Thoughts and Poems for Every Stage of Your Life (Previously titled Girls Night Out and A Woman's Book of Poetry for the Soul) Over the past decade Iíve received wonderful submissions from female writers that never quite fit the particular theme of my general "inspirational" books. These are poems and prose about womanhood, stages of life, memories, and everything in between. I would love to add a few more high-quality selections--poetry or prose. Unlike most of my other anthologies, there are no prayers in the book, but there is a chapter on Spirituality. The content of WISDOM OF WOMEN is much "edgier" than my other books. Chapters include: 1) The Strength of Us; 2) Relationships; 3) Motherhood; 4) Ordinary Life; 5) Self-Image and Beauty; 6) Aging Gracefully; 7) Heartache and Healing; 8) Joy and Gratitude; 9) Friendships; 10) Shared Experiences; 11) Spirituality; 12) Reflections; and 13) Inspiration. I particularly need submissions for chapters printed in bold. The submissions should not have an "I am woman, hear me roar" tone, but more "this is my experience as a woman." The collection will be for women to turn to when they need encouragement, understanding, inspiration, and to reflect upon the great blessings of being a woman. This book easily spans two generations and is geared to women in their early adulthood to later years and beyond. Submission date is open.
365 BLESSINGS: A Year of Inspiration Comfort, and Gratitude (previously titled 2007 EVERYDAY BLESSINGS Calendar). Sourcebooks published my 2006 EVERYDAY BLESSINGS Calendar. They have decided not to publish a 2007 calendar because the market for boxed calendars is "trending down." However, my agent thinks we could take the same concept and make it a book. I cannot pay a permission fee for this particular project, but you would receive one book for each piece published. Since I need 300+ pieces for the book vs. 100+ pieces for one of my regular anthologies, your chances of being published in this book are a good 300% higher than in one of my other books. When writing submissions, picture a 365-day book with the title "Everyday Blessings" - how would you like to be inspired throughout the day? Keep your submissions to 24 lines or less including stanza breaks. If your submission would work for a specific date (such as a holiday) or seasonal match, please mention this in your cover letter or attach a sticky note to your selection. Submission date is open.
*TERMS: Terms are one complimentary copy of the book for each piece published for non-exclusive rights, which you means you retain all rights. In the past, I used to pay $25/piece, but due to the vast changes in publishing over the last 4-5 years, the advances have been quite small now and, unless stated above, there has been no budget for permission fees.